Tsagarada for many is probably the most famous and tourist village of Pelion and is built on the eastern side of the mountain of the Centaurs, at an altitude of 500 meters. It is 47 km from Volos, about one hour thirty minutes and about 30 km from the ski center of Pelion "Agriolefkes".
Tsagarada is a really picturesque and relaxing place in perfect harmony with nature. Beautifully preserved traditional stone houses, mansions with colorful floral gardens, alleys and streets.
Old Trading School | Image Flickr auter
Tsagarada is very sparsely populated and practically divided into four neighborhoods that are connected by paths and trails. Each neighborhood is named after the church located in each square. The most scenic neighborhood is Agia Paraskevi, located almost in the center of the remaining three. On the beautiful square is dominated one of the oldest plane trees aged of 1200 years and a circumference of 14 meters to the foliage cover part of the square and creates a small natural shelter. There is therefore the best place to enjoy your coffee and local delicacies such as veal with chestnuts or heavy lambs with rice.
Hikers will love Tsagarada and beautiful hiking routes which lead you through the forest next to springs and stone bridges. Most trails lead around the Pelion coast bordering the Aegean Sea. The most widespread, not unjustly, is one that starts from the square of Agia Paraskevi and leading to Damouchari. Generally walks starting from Tsagarada is easy and medium difficulty and for all ages, but you will need enough forces to return as most in return is uphill for the most part if not all.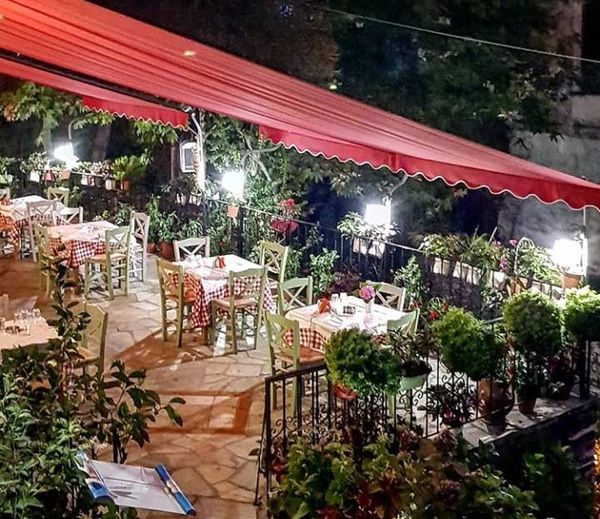 The village has several accommodations, old mansions, guesthouses, hotels and villas that will really make your stay in the unique region offering relaxation and spectacular view and restaurants with very tasty cuisine that will make a big mistake not to try.
Book the best hotels in Tsagarada at the best prices.
Certainly, if you visit Tsagarada will integrate into your favorite places.