Kastraki is a small village that lies next to the rocks of Meteora. It took its name from the Byzantine castle, some ruins of which have survived until today. Flushed with tourists throughout the year who visit Meteora either for religious tourism or sports and nature lovers who admire the unique landscape of nature. Many stroll the village streets and admire the rocks of Meteora. Kastraki is located less than 5 minutes from Kalambaka and provides guests with all konfor for comfortable stay. You can choose between traditional houses, renovated mansions, hotels, rooms and camping. Click here and see all available hotels and guesthouse in Kastraki. Also there are accommodation options in Kalambaka.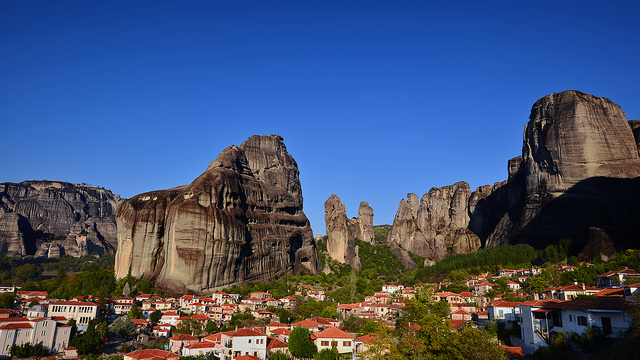 image | Flickr CC Mateus Pabst
Activities you can do are hiking trails and biking around the rocks of Meteora and natural climbing. Still worth a visit to the cave Theopetra with the famous human footprints dating back to 130,000 years and is 8 kilometers.
Kastraki is 25 km from the city of Trikala and we find if we follow the Trikala-Ioannina national road. Follow the signs to the entrance of the town of Kalambaka where the cross and after a few minutes we are at the entrance of the village. Also in the city of Kalambaka there is a Railway Station.