The area of Aspropotamos at South Pindos holds a special place in the prefecture of Trikala and throughout Greece as one of the few areas that maintain the natural beauty of the landscape after the intervention of the human factor still remains limited. The whole area has been included in the National List of the Natura 2000 European network (NATURA 2000) and visitors from Greece and abroad visit Aspropotamos area to explore the unique nature.
The enlarged Aspropotamos community consists of the following villages:
Anthousa
Chaliki
Krania
Polythea
Katafito
Milia
Agia Paraskevi
Kallirroi
Stefani
Gardiki
Athamania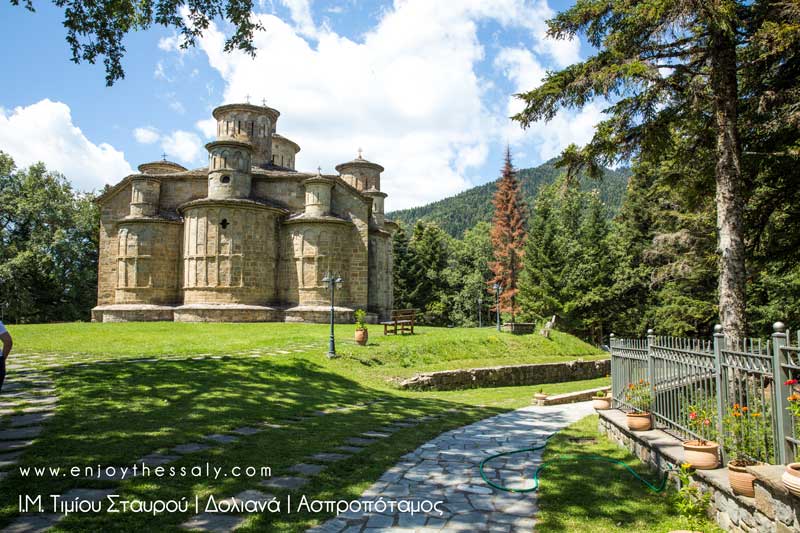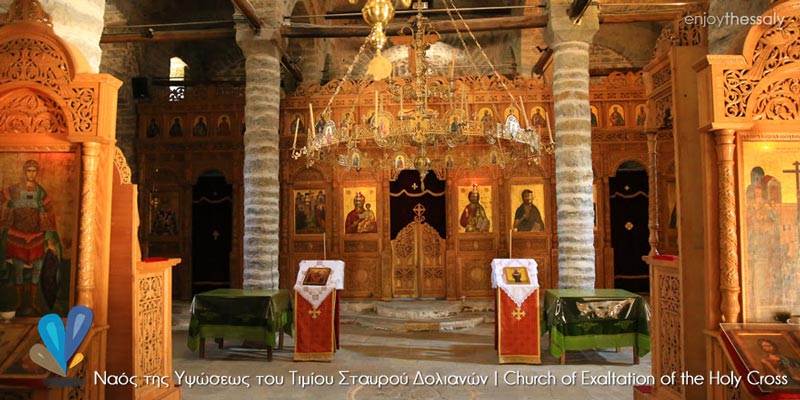 These villages are more populated during the summer months by guests who have already houses but also from all over Greece who want to experience this pristine area. Many visitors also visit the villages on July 26 that at these days many festivals are taking place in Anthousa, Chaliki, Agia Paraskevi and Krania. The feast of the Virgin Mary on 15 August is taking lace in village Katafito and on 8 September in Polythea.
Activities throughout the area you can do rafting in river Aspropotamos starting points of the bridge of Agia Paraskevi and 3 rivers site, canoe-kayak, mountain bike, hiking and mountaineering trails.
Some of the area attractions include the Monastery of the Holy Cross of Doliana, Drakolimni(=lake) Verligka at village Chaliki in summer months when the snow melts, the waterfall in the village of Agia Paraskevi and the double-arched bridge in Anthousa. You can see the section of the gate of the mansion Nikolaki Leventis since the rest was burned by the Germans in 1943 in Kerasia, while the Dimaki mansion burned down in 1943. In Dimaki mansion hosted Aris Velouchiotis the Balkan Congress rebel held on July 7 1943. Even in Kerasia you will find stone watermill Papanikolaou (old name Vagiati) and epirus the watermill of Agios Minas.
Folklore museums regions items found in Kraniá (looking at the sign at the entrance of the village with useful information on local attractions), Anthousa and Chaliki.
To reach Aspropotamos villages either choose to go through Elati-Pertouli or through Kalampaka to Kastania. All network covering the villages are asphalt and the ride is uniquely beautiful.