An area where few people have visited an area with rough road during the winter and beautiful scenery, an area steeped in history. A trip to Agrafa mountain is a adventourous trip.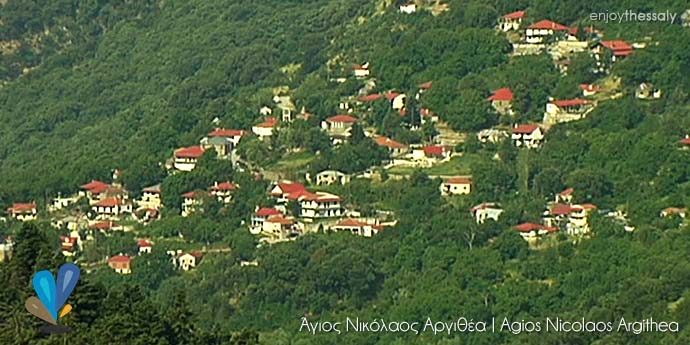 The Thessalian Agrafa are the southern end of the Pindos and consists of the villages of Argithea and villages Acheloos. Divided in Evritania Agrafa and Thessalian Agrafa belonging mainly to the county Karditsa. Mountains, peaks and rivers flushed. Seven Summits Agrafa are above 2,000 meters. Highest peak of Agrafa is Karavas with 2.184metra. Other high peaks of the Agrafa is: Karavas (2,184 m.), Ntelidimi (2,163 m.), Boutsikaki (2,154 m.), Fern (2.128 m.), Liakoura (2.043 m.), Fennel (2.042 m.) And huts (2,018 m.)
To reach the eastern Argithea head to Mouzaki and then to villages Trovato, Pefkofito and Petrilo. In Petrilo you will find (you pass by other villages as Vlasi, Drosato, Kampouriana like Monastery Cave (with a monk) and Stefaniada lake created in 1965. There are few cars on the road and prepare yourself to drive alone. So there are a few as the inhabitants of these villages.
In western Argithea you will see Argithea villages, Anthiro and more. In western Argithea and near Karya is the largest arch bridge in Thessaly with a length of 32 meters and a height of 16 meters, the Trizolou bridge or the bridge of Karia. Also near the iron bridge of village Sikia is the stone bridge of Petroto. Shortly before they get to buy before the junction Mesovouni there are stairs that lead to the cemetery of ancient Argithea.